Physical Creations
In addition to making things virtually, I also interact with the physical world
Cover slip boxes
Glass boxes with microscope cover slips.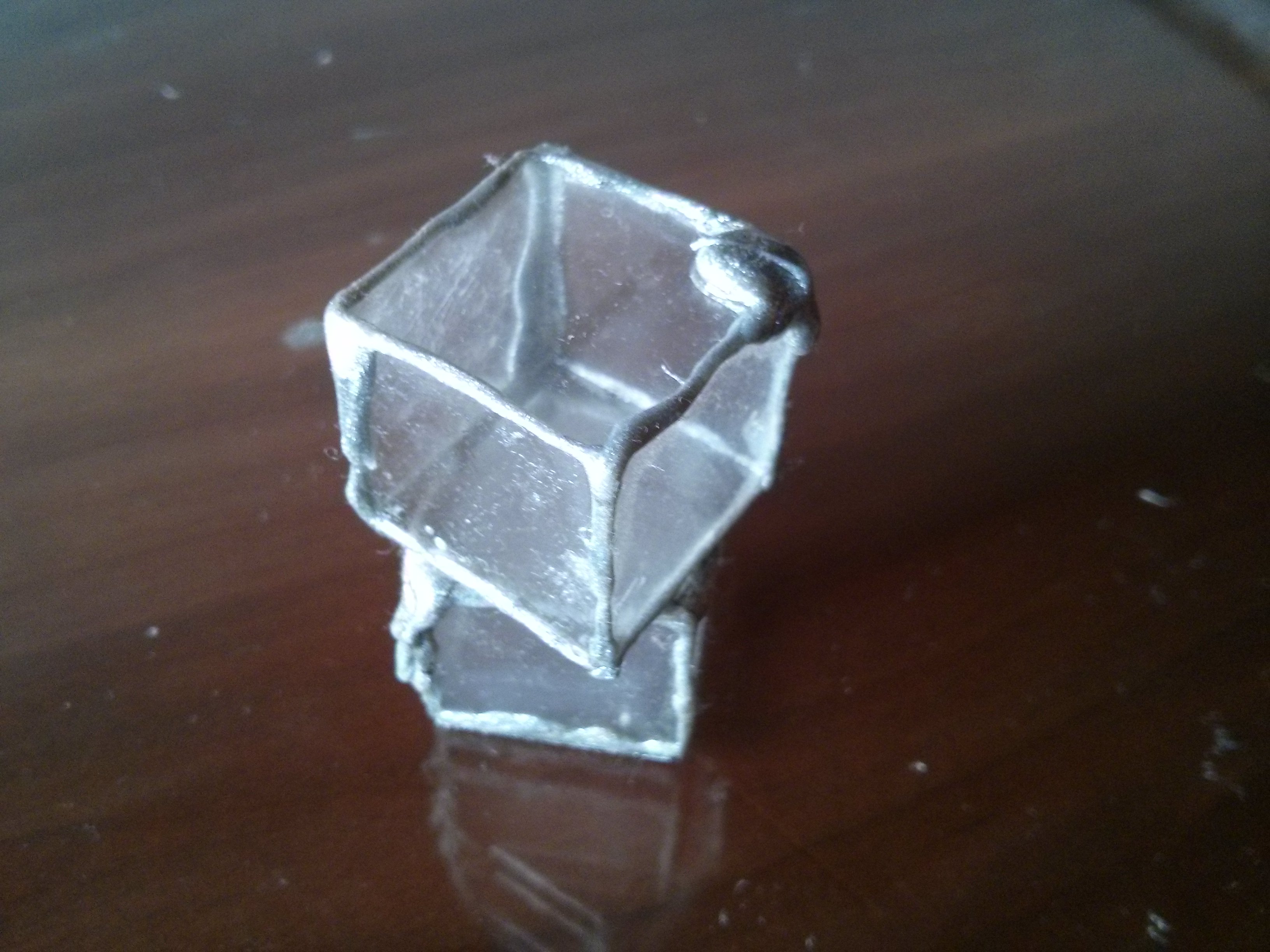 Pine nut mice
Little mice out of pine nuts, date pits, and silver wire.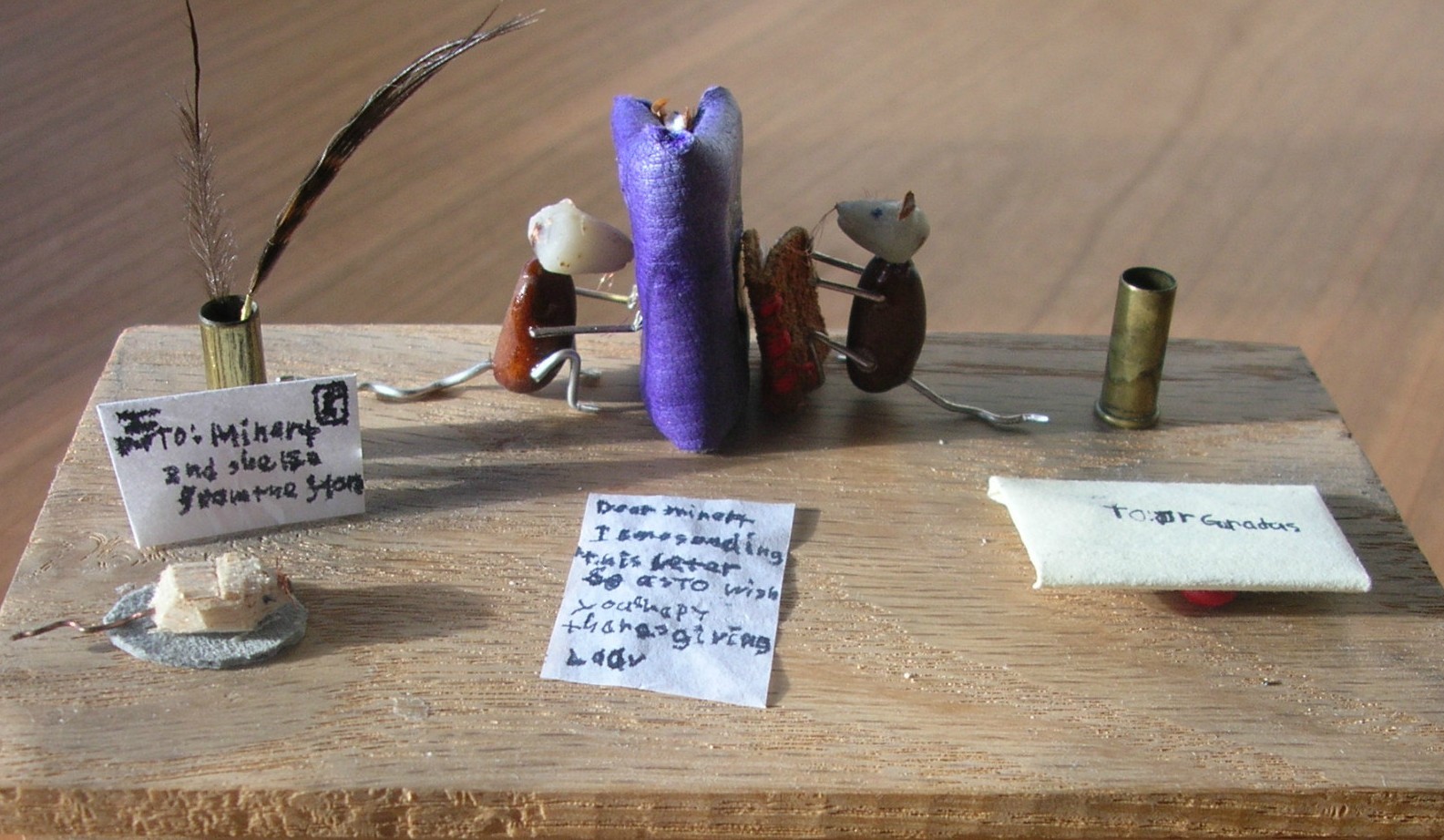 Brass frame animals
Mouse
The proportions didn't turn out quite as I had expected.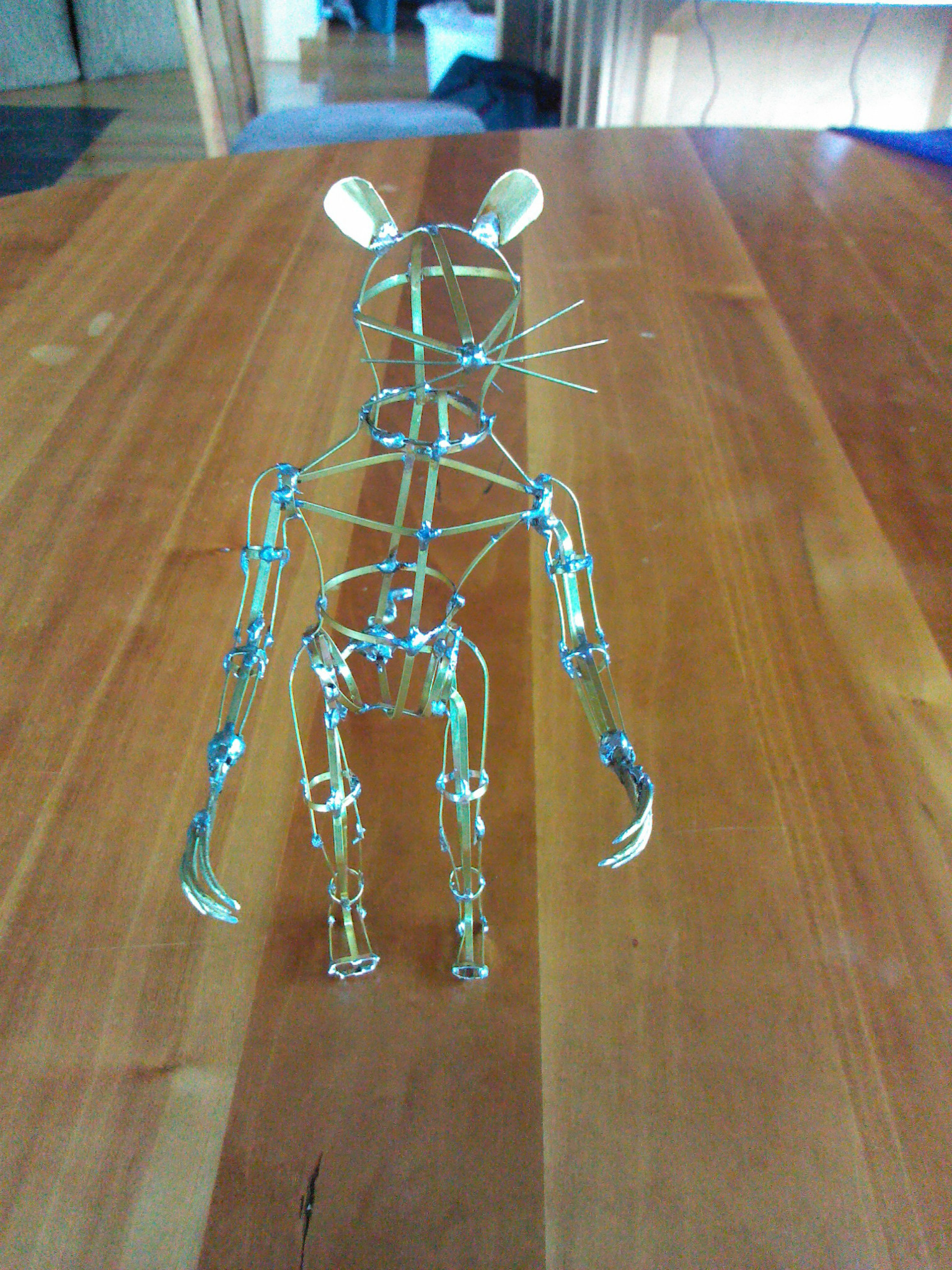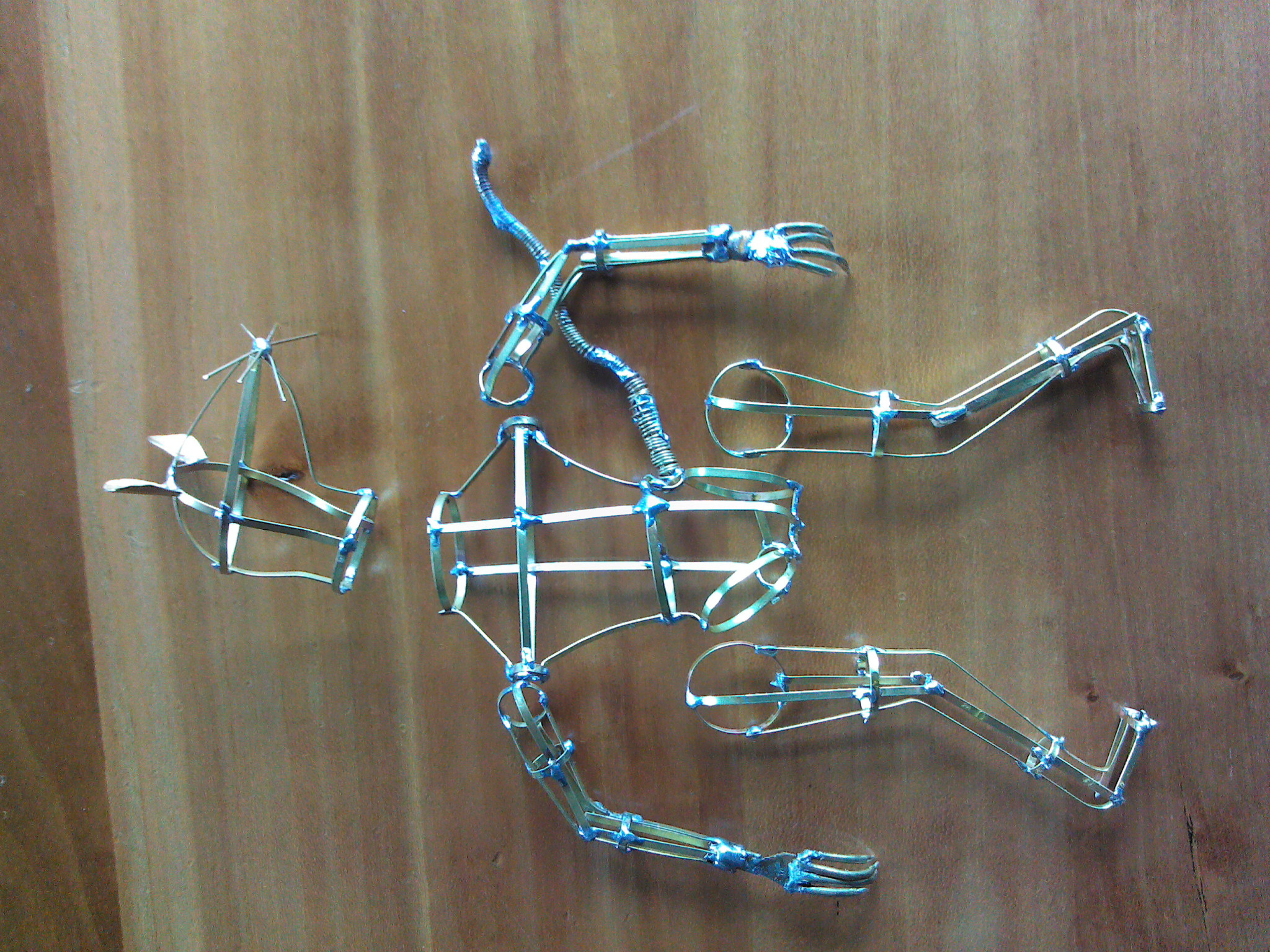 Cat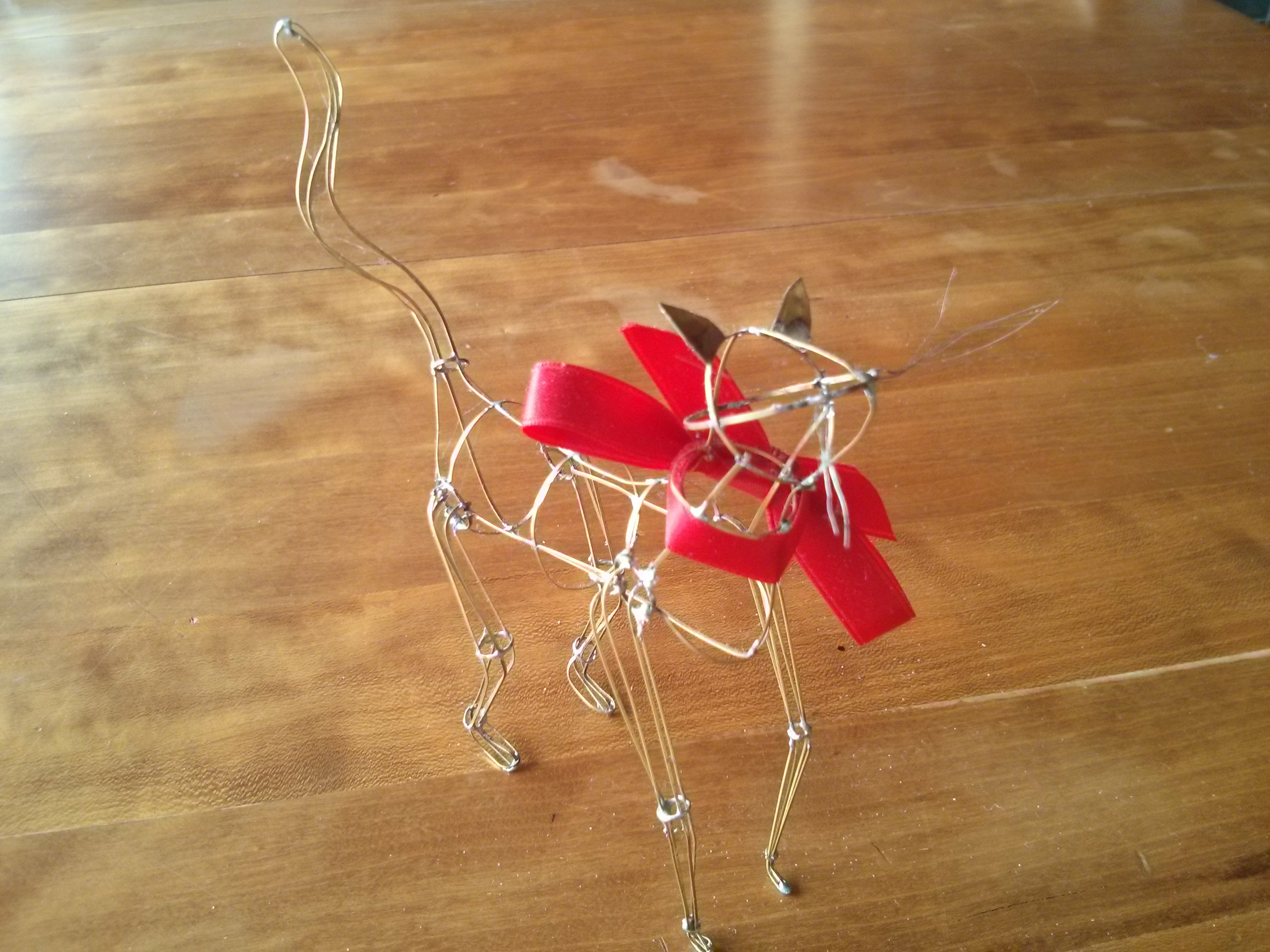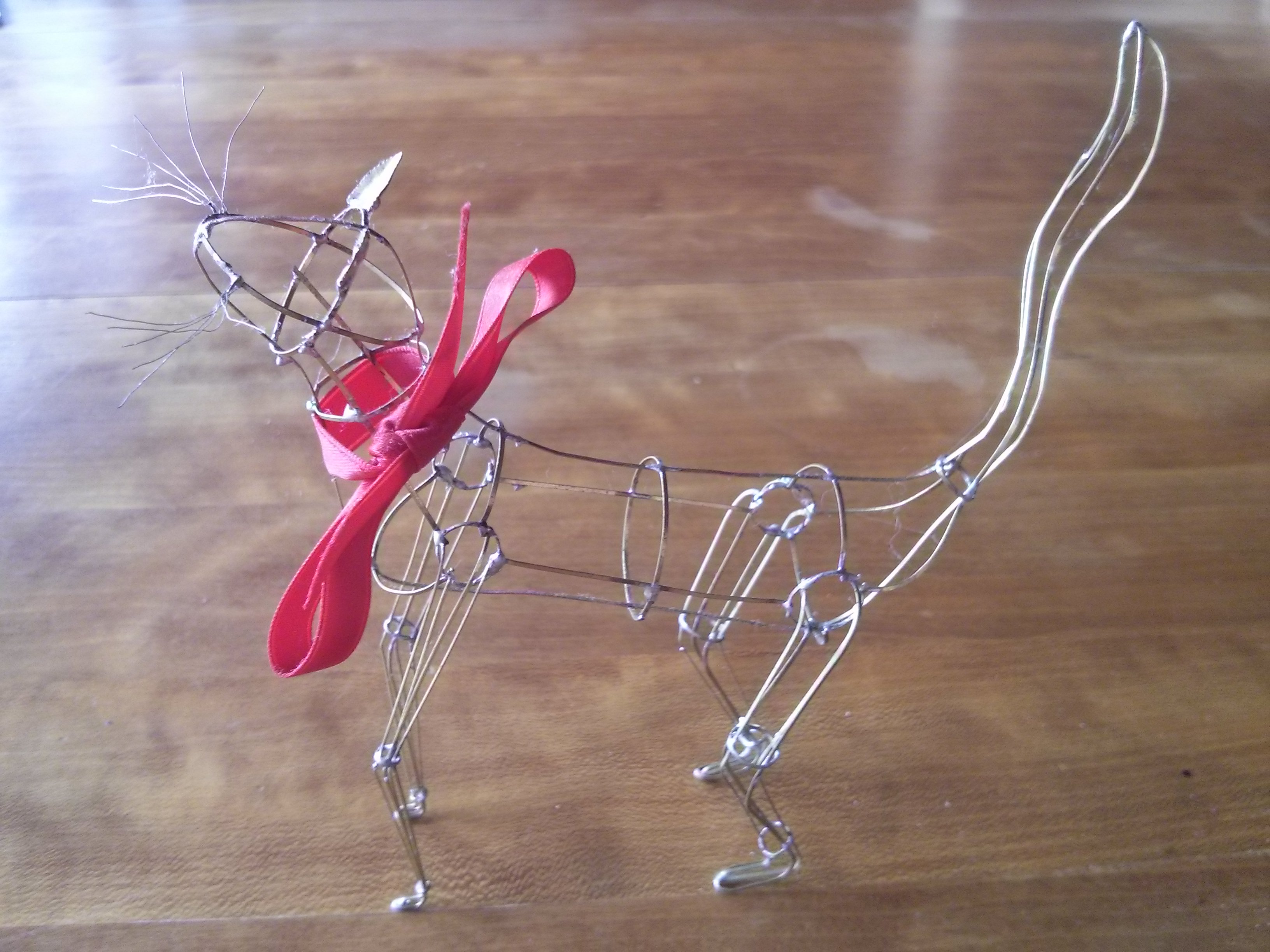 Wooden cat
Cherry wood cat.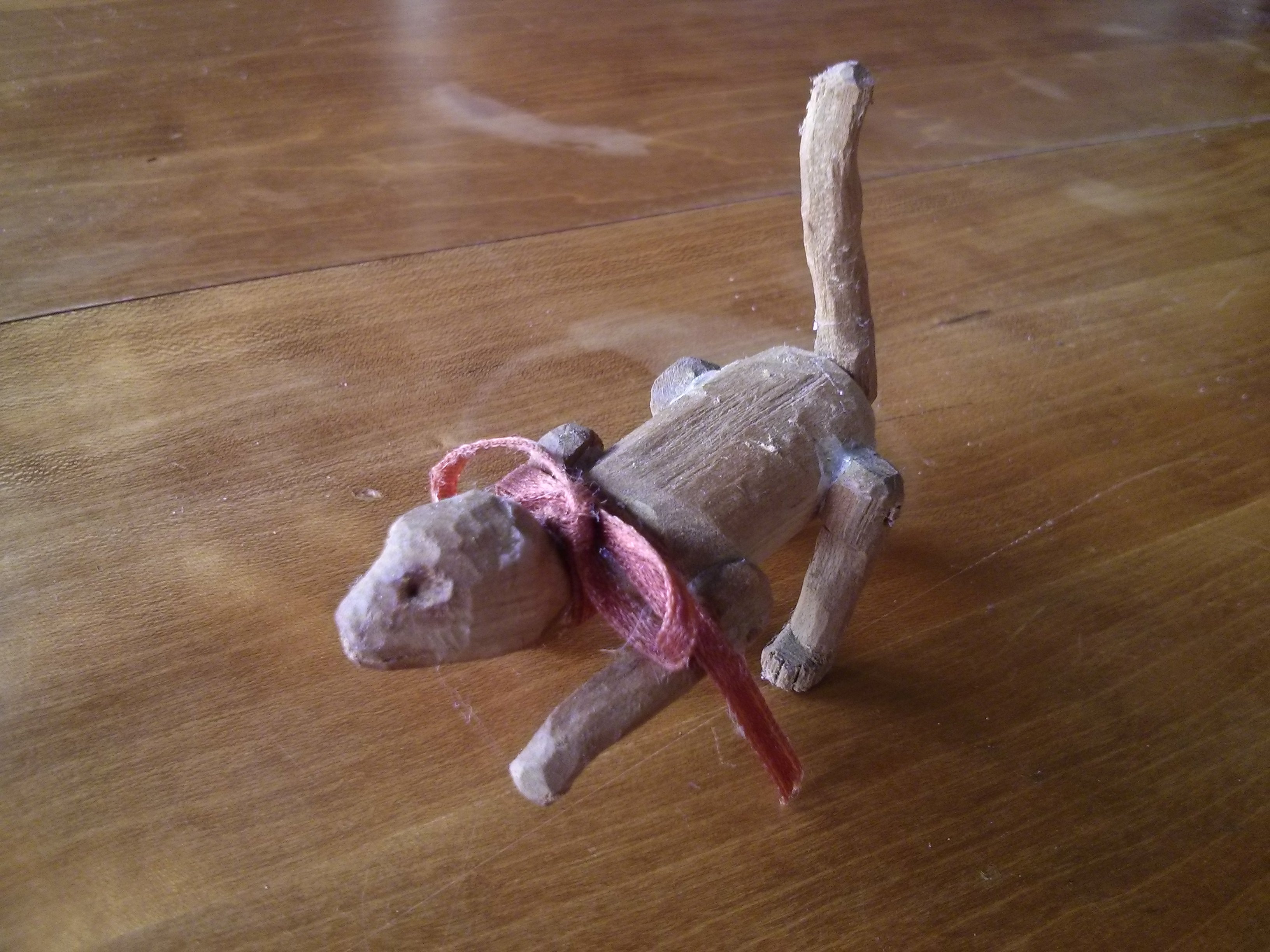 Enameled frog
Brass frog with enamel paint. The eyes are the base of LEDs.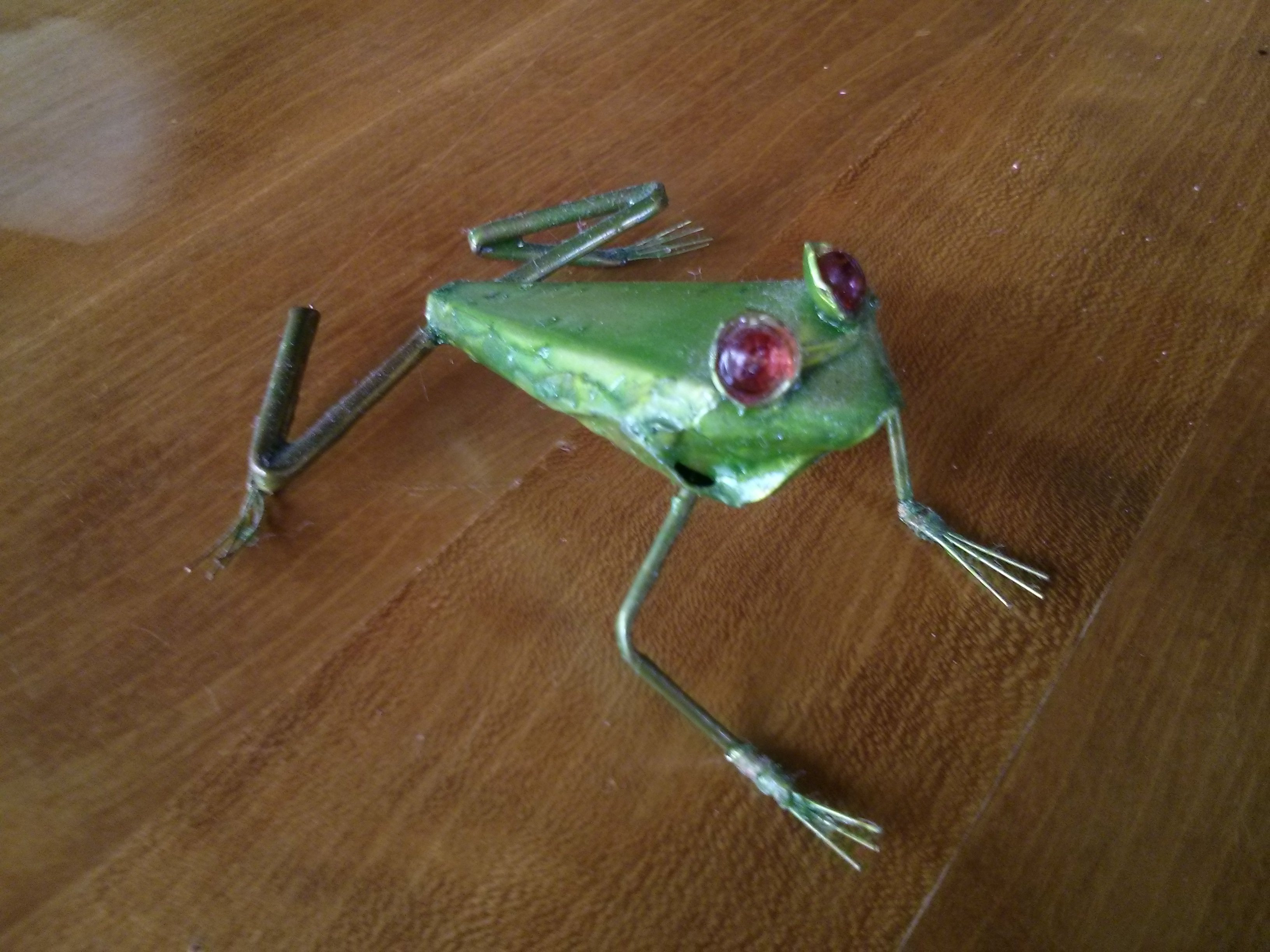 Books
New and rebound books.
Goat collars
I want to be able to control my goats. My goats want to be free. Each time I put a collar on the goats, they eventually break it. Each time they break a collar, I replace it with a better one.